We Hold AASHTO Accreditation for Emulsified Asphalt Testing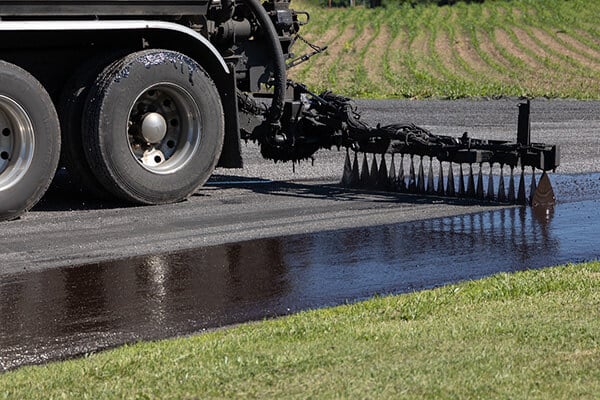 With higher traffic counts, heavier loads, and a demanding public that steadily wear down a community's roads, buyers and user agencies have simultaneously faced a diminishing budget to address such issues. With so many external factors to consider and limited resources, pavement preservation and asset management are essential to any project, so we come alongside our customers to identify the most effective materials and systems. Whether you're designing, building, maintaining, or preserving your infrastructure network, partner with us to ensure you have the necessary emulsions.
Barrett subsidiaries that produce asphalt emulsions and polymer-modified emulsions are Midland Asphalt, Strawser Construction, and Terry Asphalt Materials. These products are used in almost every type pavement preservation including surface treatments, cold mixes, recycling, and tack coats, so whichever location serves you better, we will be equipped to supply your project with a variety of options.
Our emulsions labs hold AASHTO (American Association of State Highway and Transportation Officials) accreditation for Emulsified Asphalt testing, and through innovation and experience, we pave the way to more sustainable infrastructure solutions.
Innovation drives our product development
At Barrett Industries, we use proven proocesses to ensure the quality and dependability of our products. We first formulate new products made from raw materials, testing them extensively within our laboratories and testing facilities until they are ready to manufacture using state-of-the-art plants and equipment.
Examples of product development include DustClear™ G, A plant-based dust palliative, and FiberMat®, a fiberglass-reinforced binding layer used with a traditional chip seal.
Contact us to learn more about Barrett Industries emulsions products.
About Colas
About Barrett Industries Subsidiaries