People are Our Most Valuable Asset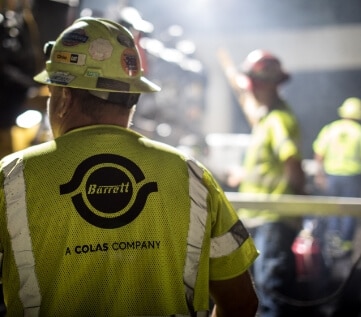 Our company-wide value system and Code of Principles ensure all employees of Barrett Industries and our subsidiary companies are treated fairly and respectfully, have a safe and rewarding work experience, and are offered opportunities to succeed and grow in their careers.
At Barrett Industries:
We offer a comprehensive benefits package that includes Medical, Dental, Life, Disability and 401(k) Retirement Savings Plans.
We are proud to be an alcohol and drug-free workplace. Participation in this program is a condition of employment.
We give every employee the opportunity to participate in our tuition reimbursement program to further their education.
Our policies, programs, and benefits are administered in a non-discriminatory manner without regard to race, age, color, religion, national origin, sex, marital status, disability, pregnancy or Veteran status. This policy applies to all phases of the employment relationship including, but not limited to, recruitment, selection, placement, compensation, promotion, training benefits, transfer, layoff and termination. We adhere to all applicable state, federal and local laws against any form of discrimination not specifically mentioned above.
Interested in a career at Barrett Industries?
Barrett Industries Corporation is an equal opportunity/affirmative action employer. Barrett Industries Corporation will provide equal opportunity to all applicants and prohibit any discrimination because of race, color, religion, sex, sexual orientation, gender identity, national origin, age, marital status, genetic information, disability or veteran status. Applicants are treated on the basis of their job-related qualifications, ability and performance.
Available Positions
We value the physical and financial well-being of our employees. We are proud to offer an extremely competitive compensation and benefits package to qualifying full-time employees.
We are safe. Safety is more than a value at Barrett; It's a way of life! It's a commitment to ourselves, our families, and our colleagues. It's something we take seriously throughout our entire organization. Our actions—as individuals and as a whole—have consequences. This is why on the job, safety is always the most critical part of the conversation.
We are supportive. At Barrett Industries, we're a team. We rely on each other's ideas, insights, and integrity to provide the best experience for our clients and an end result we are proud of. Our relationships are built on trust and authenticity, which is what makes them so strong. Together, we've accomplished great things. When we work as a team, there's nothing we can't achieve.
We are responsible. From being environmentally conscious, to considering the impact of our decisions on the job, Barrett employees are accountable. We are the choices we make. So accomplishments are celebrated. Personal development is praised. And responsibility is revered.
We are family. It's more than a job. We're more than people chasing a paycheck. We celebrate our successes together. We know each other's first names. We look out for one another. And we all share the same desire to be great. At Barrett, we're a family—and we take care of our own.
We are Barrett Industries.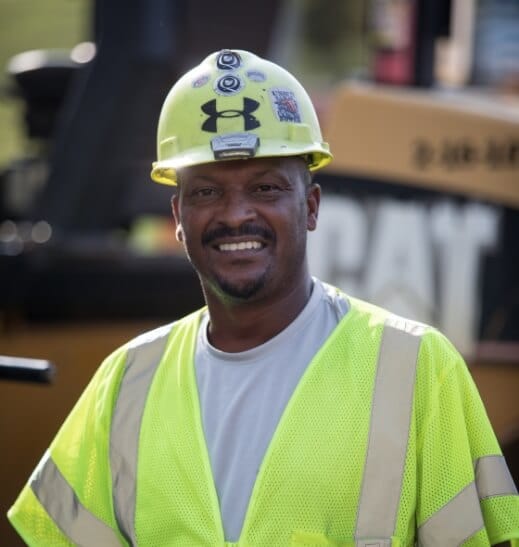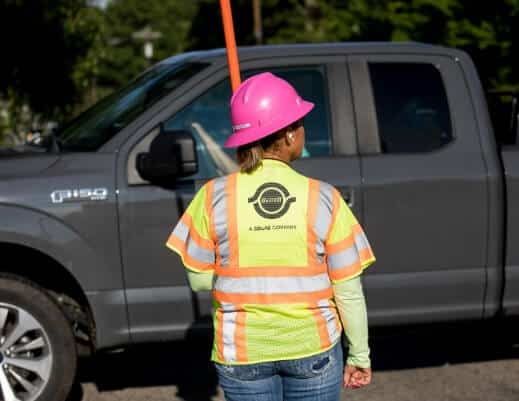 Taking pride in our people
Our people are our strength, focus, and most valuable asset. In our most recent Employee Engagement Survey, we ranked our fellow employees as the number one positive about working for Barrett Industries. We attract highly capable, diverse, innovative people, and recognize (and reward) their efforts and contributions to our company. We strive to ensure a positive, supportive, and safe work environment based on trust, respect, and equal opportunity. We provide training (career development), promote from within, and encourage creativity and initiative.
About Colas
About Barrett Industries Subsidiaries